Today's post is all about gift ideas and is devoted, astonishingly enough, to ideas for young dancers. (It's astonishing to me, at any rate, because I quit ballet at age 5 because I was not only knock-kneed, but couldn't get my feet into first position, and neither M nor S has ever shown any interest in dance. Although we've been to see quite a number of ballets over the years, so it's not like we don't love to
watch
dance.)
For the Easy Reader crowd: I've never found anything to beat
Nina, Nina, Ballerina
by Jane O'Connor, illustrated by DyAnne DiSalvo-Ryan. Although there are two sequels,
Nina, Nina, Star Ballerina
and
Nina, Nina, and the Copycat Ballerina
, so fun needn't end after just one title. And yes, it's the same Jane O'Connor who wrote the
Fancy Nancy
books. Can you keep a secret? I like Nina better.
Candlewick Press presents
The Sleeping Beauty Ballet Theatre
. Inside the pretty blue and pink box, which is tied shut with blue and pink satin ribbons, is something magical. There's a drawer containing a CD with some of Tchaikovsky's music, nine twirling dancers (plus a few figures that are meant to "stand" on the stage, like the baby Aurora and the King and Queen), changes for the scenery and backdrops, plus a sort of "director's book", which tells the story of the ballet and gives suggestions as to how to "stage" the production there in your teeny-tiny cardboard theatre. The ballerinas are
served
on sticks which allow them to be manipulated from above (if they need to move), and are what allow them to twirl. Plus, once you untie the pretty ribbons, the box unfolds, pop-up like, into a sturdy cardboard theatre, complete with a stage and various slots for scenery. The reading level on the box says ages 4-8, but I'd imagine dancers as old as 12 would like this one (and perhaps even teens and adults, particularly those that are into classical ballet and/or paper dolls - I have a 43-year old friend who would literally flip for this).
Interested in the ever-popular Nutcracker Ballet instead? You could try
The Nutcracker Ballet: A Book, Theater, and Paper Doll Fold-Out Play Set
, which is new this year from Peter Pauper Press. It includes a booklet with text written by Mara Conlon and illustrations by Jo Gershman, plus three pop-out stages (Clara's living room, the Enchanted Forest, and the Land of Sweets) and a whole bunch of paper dolls on cardstock which can be assembled and put on the "stages." The story is well-done by Conlon and the illustrations (and paper dolls, taken from the illustrations) are really beautiful. Great for a child (or adult) who likes really quiet imaginative play, but it would have been tremendously enhanced by a CD with some of Tchaikovsky's score on it. Suggested retail is $14.99 US. Or, for $22.99 US, you could get the
The Nutcracker Ballet Theatre
from Candlewick Press, which is more like the Sleeping Beauty version, and includes twirling dancers and a CD.
It's from last year, but by all means, pick up the award-winning graphic novel,
To Dance: A Ballerina's Graphic Novel
written by Siena Cherson Siegel and illustrated by Mark Siegel. I
reviewed
this one earlier this year. In a nutshell, it's a memoir in graphic novel form which relates Siena Siegel's experience of being a young ballerina. To quote myself, "it is both an homage to the world of ballet (and to some of the major players in it, including Mr. Ballanchine) and a true-to-life informative essay on what the life of a serious dancer is like. And the illustrations are truly lovely and evocative, perfectly targeted for the middle grade female readers at whom the book is aimed (inside the cover reads 'Ages 8-14')."
Ballerina Dreams
by Lauren Thompson, with photographs by James Estrin, is a nonfiction book about five young girls from Queens (ages 3 through 7) who want be ballerina princesses despite having muscular disorders (cerebral palsy and Erb's palsy). The book follows them from their dress rehearsal with
physical therapist and ballet instructor, Joann Ferrara
to their recital the next day, where they dance to the Nutcracker, Swan Lake, and "When you wish upon a star". Miss Joann's advice to her young dancers, concerned lest they make a mistake: "Just smile and keep going. That's what ballerinas do."
Ballerina Dreams
has been nominated for a 2007 CYBILS award in the nonfiction picture book category. Part of the proceeds from sales of the book go to Joann Ferrara's Dancing Dreams ballet project.
(
Collapse
)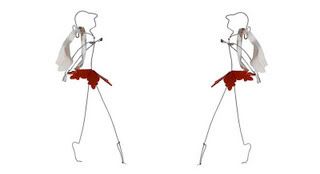 Finally, and available next week only (and only to one buyer), consider purchasing
"L'Hommage a Degas – Little Ballerina – la Petite Danseuse" by Chris Demarest
from the
Robert's Snow auction
.