Dear Mr. Rosenwald by Carole Boston Weatherford, illustrated by Gregory Christie, is a rare sort of poetry picture book, because it is essentially a picture book novel in verse, if such a thing existed. That is, each two-page spread contains a "chapter" in the story told by Ovella, a poor third grader in a poor community who dreamed of having a new school. Each chapter is a poem in free verse, accompanied by an illustration.

The book is a work of fiction, but the story it tells is true. The illustrations and some of the text convey the truth of the life and experience of African Americans living in the south at the turn of the twentieth century, not long after the Civil War (a period sometimes known as the Jim Crow era). Instead of being given forty acres and a mule (as promised), they were kept impoverished – and in some cases, practically still enslaved – through the practice of share-cropping. The poems also depict the truth about the early schools being in shacks and sheds and churches, without rudimentary supplies such as books and paper for the children who attended.

The first poem in the book is entitled 1921: One-Room School. Following are excerpts from the longer poem:

My teacher, Miss Mays, said,
You can't judge a school
by the building. When the roof leaks,
she calls us vessels of learning.
When the floor creaks, she says
knowledge is a solid foundation.
Wind whistles through walls,
blowing the sheet that splits the church
into two classrooms. . . .

My school is not much to speak of,
but Mama says I'm lucky
even if class don't meet during harvest.
Down here, she said, some black children
go to school in shacks, corncribs,
or not at all. Don't know what I'd do,
if I couldn't go to school.

The poems also depict the hope that education brings to the poor, and the pride that working people feel in building something that is their own. Also in the poems is a piece of the story of Booker T. Washington, an ex-slave who believed that literacy and education for African Americans was their ticket out of poverty. The title figure in the book – a man never actually seen by Ovella, but central to her story – is the remarkable Julius Rosenwald, president of Sears, Roebuck & Co., and a trustee on the board of Tuskegee Institute, a black college founded by Mr. Washington. Mr. Rosenwald, who heard what Mr. Washington had to say, put his own money up to help others find their way to a better life. He donated millions of dollars to the schools named after him, and was partially responsible for the building of more than 5,000 schools for blacks. I say "partially" because he insisted that the community fund half of the project, including money from both blacks and whites. At the end of Dear Mr. Rosenwald, Ovella writes a heartfelt letter of thanks to the man who helped make her new school possible. In real life, Mr. Rosenfeld received many letters similar to the one Ms. Weatherford crafted.

Here is an excerpt from the final poem, entitled Dear Mr. Rosenwald, which makes me cry every single time I read it. And I've read it more than a handful of times. This image comes from the back of the book:




Carole Boston Weatherford wrote this book in part based on her personal connection to the sort of story Ovella tells. According to her website, her father attended a one-room school in Maryland, and her mother went to a Rosenwald school in North Carolina. Both grew up to become teachers, helping other black children find their way to literacy and, in many cases, higher education.

This book garnered a number of starred reviews, including School Library Journal, Kirkus and Book Sense. It also won a Golden Kite honor from the Society for Children's Book Writers and Illustrators (SCBWI) for picture book text. It nevertheless qualifies as an Under the Radar book for the simple reason that too many people haven't heard about it. In many stores, it was shelved with the poetry books, and that small segment doesn't get heavily shopped. In others, it was stuffed into a large wall of picture books. It wasn't featured during African American History Month. And though it contains truth in large measure, it is historical fiction, and is therefore not kept with the books on African American history, Jim Crow, reconstruction, segregation in education or anywhere else where people interested in those subjects might find it.

Dear Mr. Rosenwald is historical fiction, written in poems that are beautiful and moving and true (in the best possible way). I hope you'll all get to read it. And for those of you working in the public schools, see if you can get your hands on this one for Black History Month. Because although Julius Rosenwald wasn't black, the story in this book isn't about him – it's about how poor sharecroppers came together to make a better life for their kids.

If you are interested in reading more about the Rosenwald Schools, you can learn more at The Rosenwald Schools Initiative, an organization interested in the preservation of the Rosenwald Schools that are still standing in some places, and at this North Carolina site, which includes plans for Rosenwald schools and information on their locations.

To learn more about Julius Rosenwald, you might try the Sears archives, or you can seek out the biography by Peter Max Ascoli, Julius Rosenwald: The Man Who Built Sears, Roebuck and Advanced the Cause of Black Education in the American South.

For an introduction to sharecropping, you might want to look at the text of a sharecropping agreement, posted at PBS.org, and/or check out the program, American Experience: Reconstruction – The Second Civil War.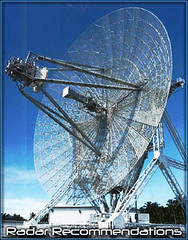 Here are the other book selections on the Under the Radar tour today:

A Chair, A Fireplace & A Tea Cozy talks about The President's Daughter series by Ellen Emerson White

Kelly Herrold at Big A, little a discusses The Tide Knot by Helen Dunmore

Jen Robinson talks about the Zilpha Keatley Snyder Green Sky trilogy.

Little Willow over at Bildungsroman speaks of Innocence by Jane Mendelsohn, in part one of a three-blog discussion.

The indefatigable Colleen Mondor at Chasing Ray has the second part of the discussion about Innocence by Jane Mendelsohn

And all this talk of Innocence by Jane Mendelsohn concludes at lectitans

Finding Wonderland dishes about The House on Hound Hill by Maggie Prince.

Miss Erin is all about Constance Savery's books, The Reb & Redcoats and Enemy Brothers.

Leila at Bookshelves of Doom chats about Harry Sue by Sue Stauffacher.

Jackie at Interactive Reader Shake Down the Stars by Frances Donnelly

Susan from Chicken Spaghetti has a guest blogger for the day: Pooja Makhijani guest blogs with Romina's Rangoli by Malathi Michelle Iyengar


Finally, Gwenda at Shaken & Stirred talks about the Dreamhunter Duet by Elizabeth Knox.