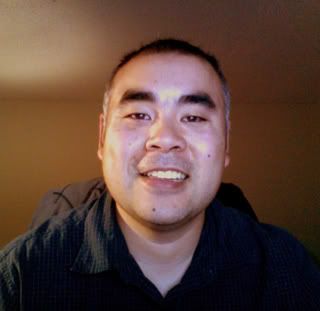 Today, boys and girls, we have a special treat. A visit with Dan Santat, author, illustrator, animator and all-around good guy. Dan is the author and illustrator of The Guild of Geniuses from Arthur A. Levine Books. He's also the illustrator for Otto Undercover series written by Rhea Perlman (which do not suck, by the way, despite being penned by a celebrity) and a bunch of other books, some of which he'll tell you about a bit later in the post. And, oh yeah, he's also the creator of The Replacements, an animated television series for Disney.

This post is part of the Robert's Snow for Cancer's Cure project to benefit the Dana-Farber Cancer Institute. An explanation of what Robert's Snow is can be found in more detail in last week's interview with Christopher Demarest.



1. You've been illustrating and creating animated art for a while now. What drew you to these fields (pun intended)? What keeps you going with them?




I think there's still just that kid in me who grew up reading comic books, playing video games, and watching monster movies that I just can't let go of. Of all the different fields in art the children's market has the most fun stuff to draw. I'm always asked to draw robots, dinosaurs, and animals and I just love to do it, compared to working in the editorial or advertising markets where you're asked to illustrate an article about a particular mutual fund or come up with an illustration of someone drinking a can of Coke. Before all of that I was a microbiology major in college wanting to study to become a dentist.

A dentist?


I want to be a dentist!

Yeah, my parents wanted me to be a doctor which is why I went through all that education, but, in the end I did what was best for me. Somewhere in between my senior year and graduation I had an epiphany and I opted to apply to art school right after I got my biology degree and the rest is history. Now my parents are glad I made my own decision in life.

Animation actually came as a result of children's books. I wrote/illustrated my first picture book The Guild of Geniuses with Arthur Levine Books in 2004 and after its release I began getting calls from various folks in the entertainment industry. My cartoon show, "The Replacements" was originally conceived as a picture book idea that Disney ended up buying and I worked on developing the show for about 2 years until it finally premiered on television last year.


2. Is that your cockatiel?

Yes, that is my cockatiel. Well, my wife actually bought him but it's one of the family pets. The cockatiel's name is Fez (like the hat). We got him after the "Guild of Geniuses" was released and so we thought it would be proper to celebrate by naming him after something referencing my first book. We also have a rabbit (Kip, a pygmy short ear) and a cat named Gesso. Basically, my wife likes to impulse buy pets and our family continues to grow steadily. We now have a son who is almost 2 and he enjoys all their company.

Does the kitty want to eat the other 2 pets? Or is he too nice for that?

Our kitten is always eyeing Fez. Actually they all tend to bump heads once in a while, which was the inspiration for my graphic novel, which is about superhero housepets trying to compete as favorite housepet of the house.

3. How did you get involved with the Robert's Snow project?
I actually received an e-mail from the editorial assistant at the time I was doing by first picture book asking me to participate in the project. My mother was a breast cancer survivor back when I was in high school so participating in any kind of fundraiser to battle cancer is a no-brainer for me. This will be my third year doing a snowflake.




4. How did you come up with your image for your snowflake, and which came first, the name/phrase or the image?

I came up with the image first. Lately, I've had a thing for painting penguins so I made up this piece kind of on a whim. I wanted to do something book related at first, but then I opted to do a penguin sleeping on a cloud wearing a cowboy hat and speaking Japanese. I know, random right? Anyway, I painted this penguin relaxing and figured that "chill out" was a good analogy for a penguin. Then I reminded myself of a Charlie Murphy (Eddie Murphy's brother) skit on TV where he says "This is my pad where I like to chill and relax. CHILLAX!" and I just thought that it was the proper title for this piece.

Does it say "chillax" under the wee birdie, or something else?

It just says "chill".

5. What have you got in the works??

Hmmm. Well, "The Replacements" got picked up for a second and third season, so we're actually busy wrapping up production on that. I'm currently illustrating a nine-book chapter series for Scholastic called "The Calendar Club" and I just agreed to illustrate another two book chapter series written by Lisa Yee for Arthur Levine Books. I'm currently wrapping up illustrating an Anne Isaacs manuscript called "The Ghosts of Luckless Gulch" for Atheneum Books. After that I'll be illustrating "Chicken Dance" for Sterling Publishing and "Always Lots of Heinies at the Zoo" with Hyperion Books. I'm also writing/illustrating my own graphic novel called "The Domesticated Four" with Arthur Levine Books. After that I'm preparing another picture book manuscript to sell. Wow, that's quite a bit of work. I better get going.

Thanks for stopping by, Dan! Dan's snowflake, "Chillax", will be up for auction during the third and final week, which is to say during the week of December 3-7, 2007. Dan's snowflake starts at a bid of $150, with required increments of $25. All but $25 of the price is tax-deductible!


To check out Tony Diterlizzi's spidery snowflake, click on the Robert's Snow button to the left. The link will also get you the list of other snowflakes featured in the blogosphere today, although since I'm one of them, I've also posted them below. In addition, Jules and Eisha have also been keeping an ongoing list of blog posts thus far featuring snowflakes and the artists who created them.

While you're there, check out today's post featuring a roundup of eight, count 'em, eight picture book reviews they've done over at Foreword Magazine's Shelfspace column.

Other Robert's Snowflakes being featured today: